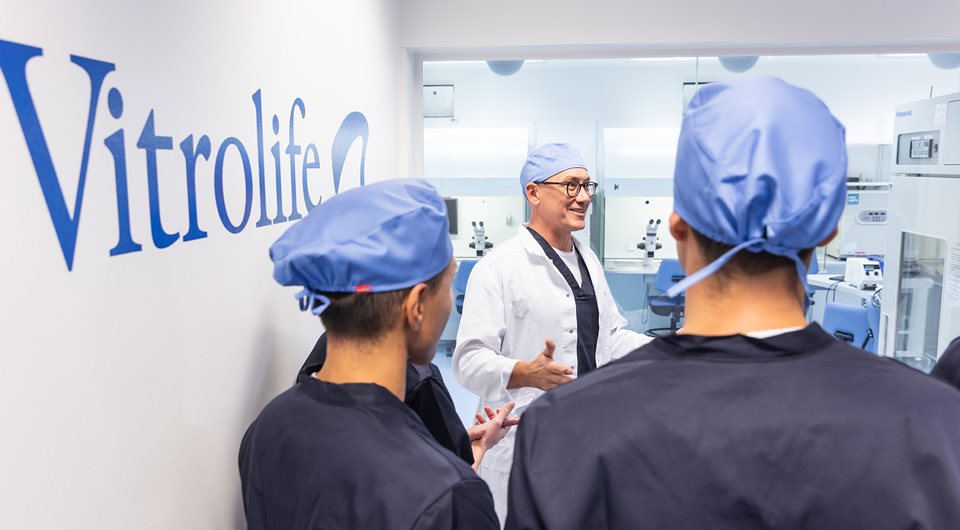 Workshop:
'Optimise embryo culture'
Course description: This workshop focuses on optimisation of the complete embryo culture system (disposables, media, equipment and protocols). We cover the entire IVF Journey, from oocyte retrieval to embryo transfer and cryopreservation as well as quality control in the lab.
Course objective: To get a better understanding of the theoretical aspects surrounding optimal embryo culture. A mixture of theoretical and hands-on demonstration sessions by Vitrolife specialists will be used to facilitate your learning experience.
Target audience: Embryologists and technicians with up to 5 years experience and new graduates.
Back to Basics
Learn how deviations in temperature, pH and osmolality may affect your embryos and how to correctly measure and monitor these parameters.
Culture Media:
Past, Present & Future
Learn about the composition of embryo culture media and how it has evolved over the last few decades to assist embryo development in vitro.
Taking care of your culture media
In this module, we look at the stability, integrity and cold chain of culture media: from order, distribution, shipping and ultimately arrival at the clinic where the media is unpacked, stored and handled.
Stress factors in the IVF lab
Explore the sources of stress within the IVF laboratory and how each of these stresses can affect the developing embryo. Understand how altering your practices can minimise these stresses to maximise outcomes.
Optimised embryo culture systems
Discuss different incubation environments and the impact of the ambient environment, contact materials and consumables. We also look at quality assessments for technicians and embryologists in order to standardise procedures.
The IVF Journey:
Products and protocols
Each step in the IVF Journey is discussed and compared how it is performed in different laboratories under different conditions and regulations. We look at what the appropriate products are to use during each step and how the process can be optimised for improved outcomes.
Quality by Vitrolife
Insight into the different strategies of quality testing that Vitrolife applies to the raw materials, procedures as well as the final products.
Labware by Vitrolife
Find out how embryo safe labware should be designed, manufactured and tested and how their use can help to incrementally increase results.
Global trends and success rates in ART
A look into the trends of global infertility as well as how different countries conduct IVF and report their results based on regulations.
Cryopreservation
Gain knowledge in the theory behind cryopreservation, from slow freezing to vitrification. Learn about the development of Rapid-i and how it has been optimised for secure vitrification with reproducible results.
Do you have any questions about our workshops?
Please fill out this form and we'll get back to you.