Description: The kit contains BeadChips and reagents to perform the KaryoMap v2 assay sufficient for 16 samples.
Disclaimer: This product is labelled for Research Use Only – Not for use in diagnostic procedures.
Infinium KaryoMap v2 Analysis Kit
Comprehensive SNP genotyping assay for linkage-based analysis.
The KaryoMap v2 assay delivers linkage-based haplotyping analysis with an updated probe list of over 400,000 SNPs compared to the Karyomapping v1 solution. The specifically selected SNP probes in KaryoMap v2 provide an increased number of informative markers for enhanced coverage across the genome.
The updated probe list delivers improved coverage across hard-to-reach areas in the genome, such as the telomeric and centromeric regions, maximizing analysis capabilities in known disease-related areas.
KaryoMap v2 has been developed in collaboration with Illumina through our partnership to bring you a reliable and robust assay that utilizes the same Infinium protocol as Karyomapping v1. The assay can be completed in 2 days with scanning capability on the Illumina iScan and NextSeq 550 Systems to ensure compatibility with your existing Karyomapping lab set-up.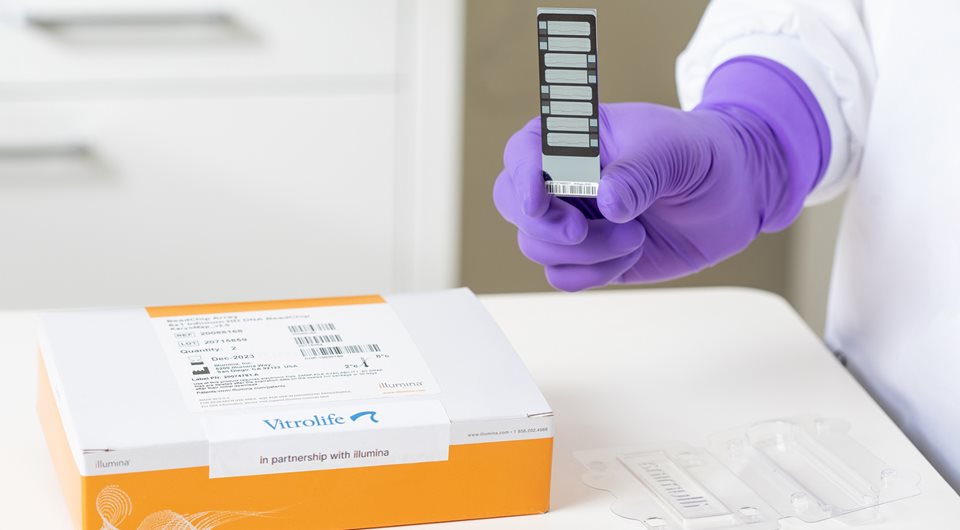 Do you have a question about this product?
Find your local Vitrolife representative
Contact us