Quality control - from raw material to delivered product
All Vitrolife products are subjected to a comprehensive quality control program designed for human embryos. Our customers must know that they can rely on our products and this is guaranteed through extensive testing and high lot-to-lot consistency.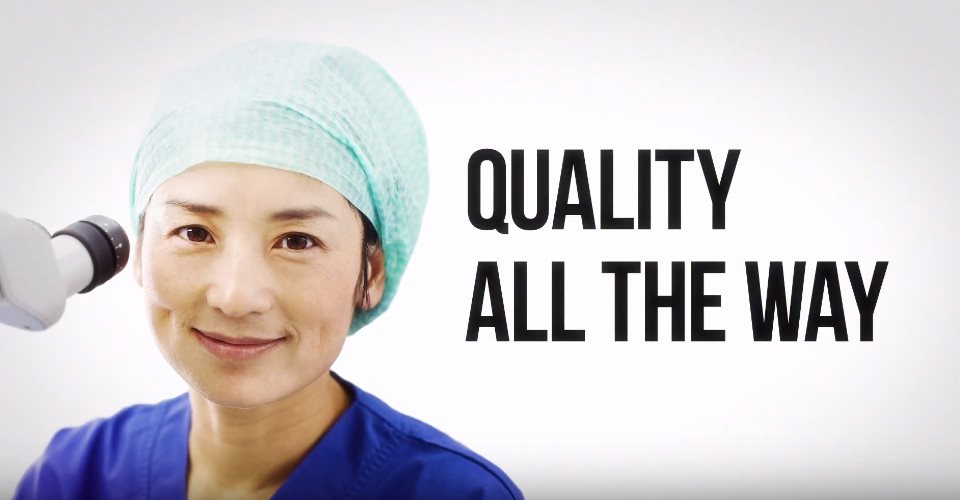 Quality all the way
Our manufacturing processes and thorough testing are well-documented.
In fact, our quality control program has been a leading industry standard for
20 years and remains a cornerstone of our business.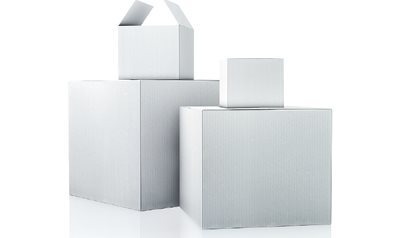 Continuous evaluation of
raw material suppliers
We secure stable and reliable raw material deliveries by evaluating our suppliers several times a year. Besides quality we also review criteria such as delivery precision, expertise level and code of ethics.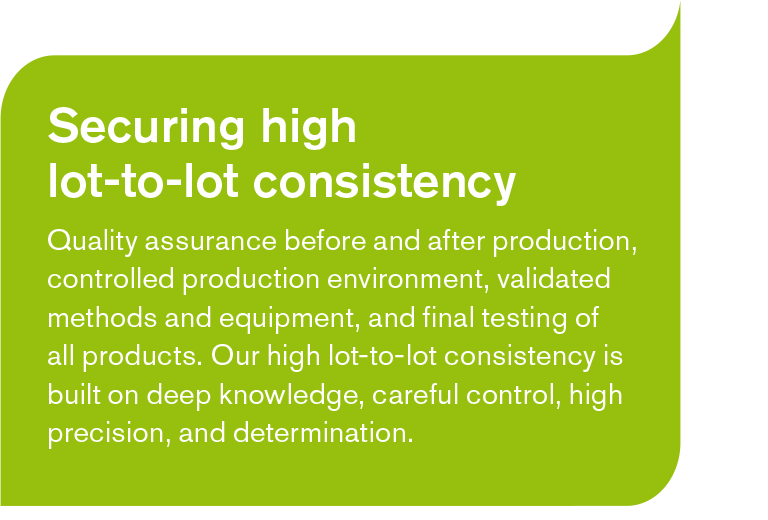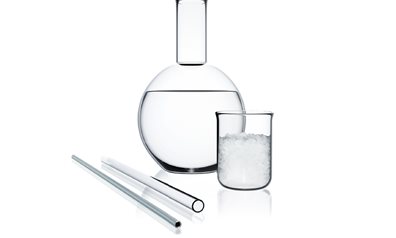 Stringent testing of all
raw material
Choosing a reliable supplier is vital, but raw material lots can still vary over time. To eliminate variations, we always perform extensive testing on all raw material lots. Only material that has been approved by our QC team is released to production.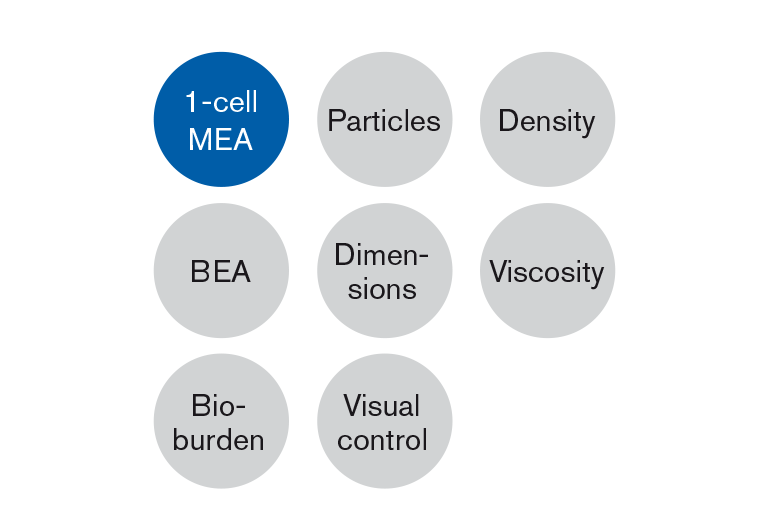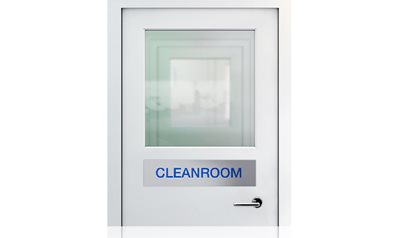 Highly controlled
manufacturing
Our manufacturing environment and processes meet the highest standards to ensure consistently high quality of the final product. Our quality system is regularly audited by external authorities from all over the world and we are ISO 14001:2015 and ISO 13485:2016 certified.
Quality is truly a cornerstone in our work and we are pleased welcome you on tour inside our manufacturing:
Watch production movie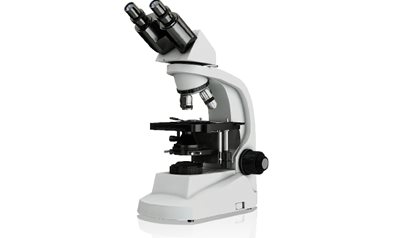 Extensive testing of
final products
All our products are tested to guarantee they meet your demands for function, safety and efficiency.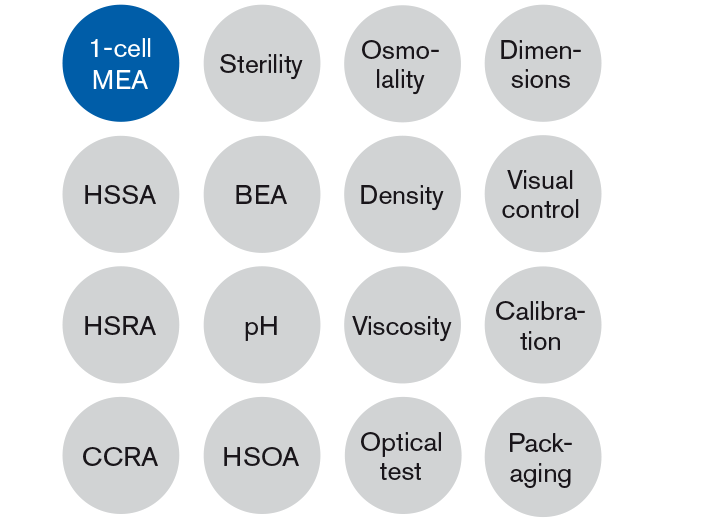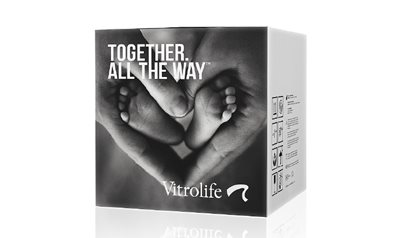 Controlled distribution process
Order handling, storage and distribution have been perfected over many years to ensure product integrity and reliable delivery all the way to your clinic.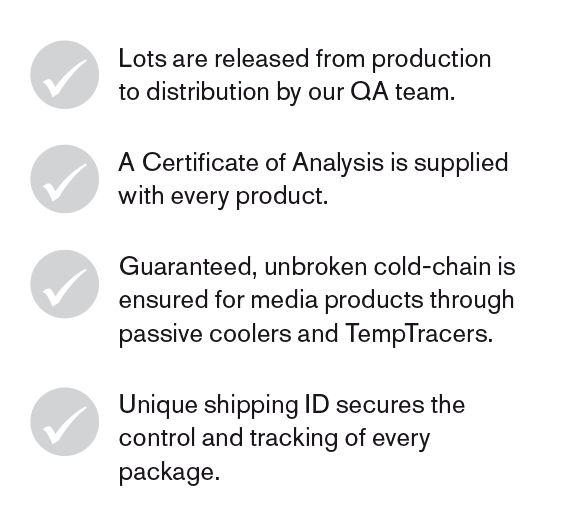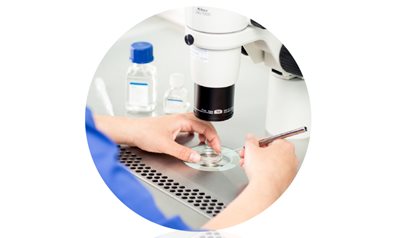 Products that make a difference in your clinic
Ready-to-use products from Vitrolife with performance guaranteed by our extensive quality program and stringent testing will save you time and effort.
Industry leading 1-cell MEA
We utilise the MEA to screen all materials used in the manufacturing process as well as for testing finished products. The release criteria for the MEA exceed the standards provided by regulatory agencies and meet the standards expected by our customers. Our MEA is designed as a diagnostic tool and not simply a regulatory requirement for release.
Learn more about how we perform MEA