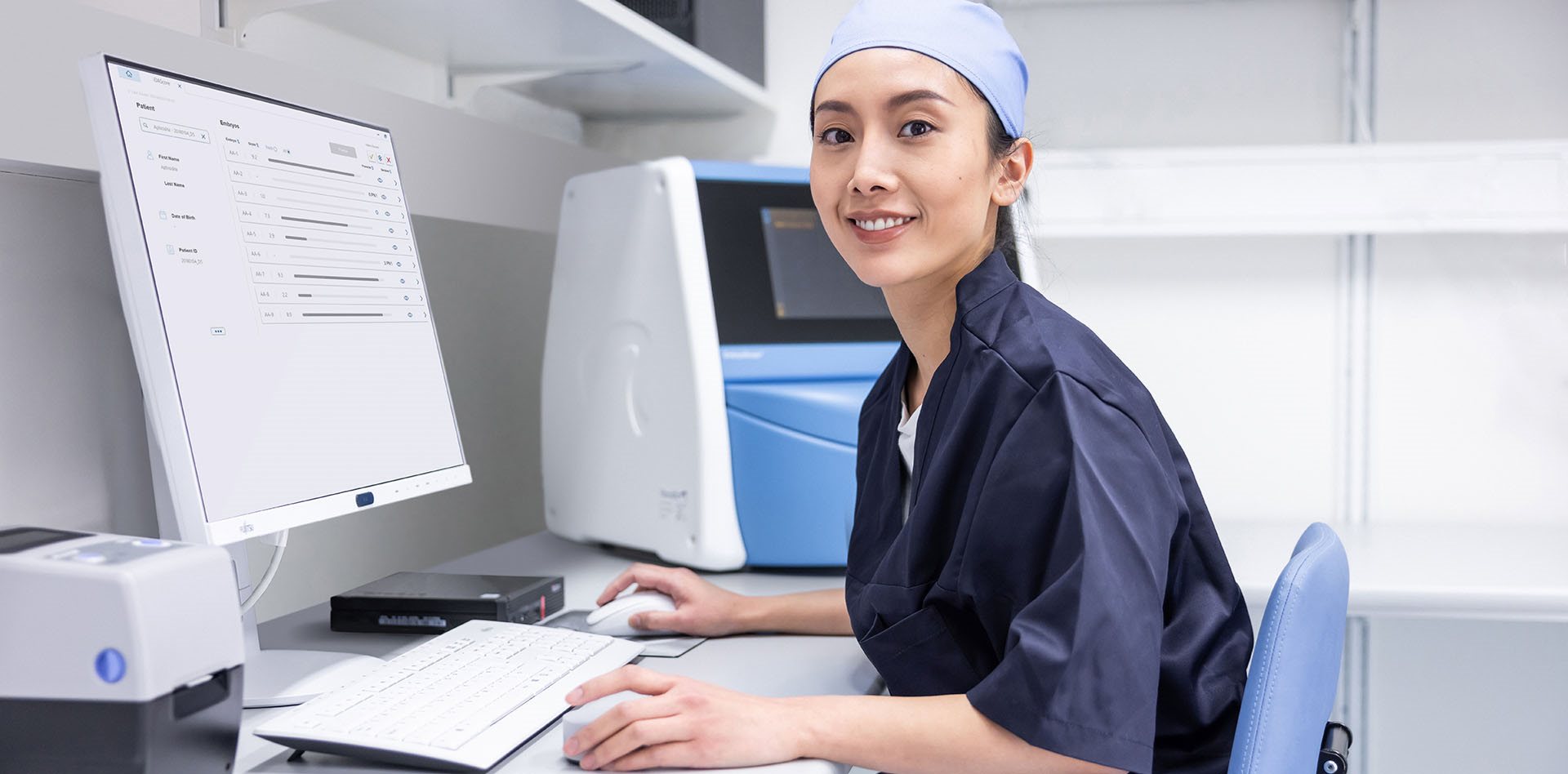 Time-lapse by Vitrolife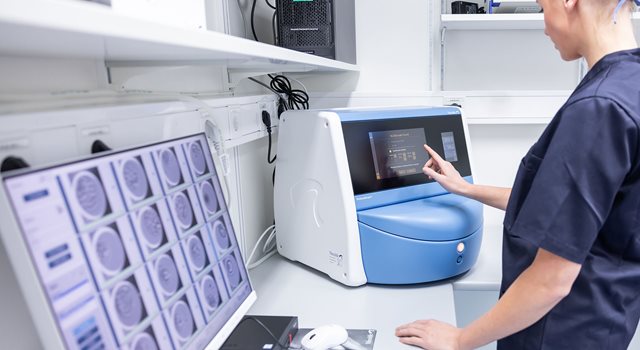 Improving embryo evaluation
See what you've been missing. Achieve improved selection, or de-selection, of embryos by a combination of discovering both morphological and morphokinetic parameters. Important parameters such as the dynamic morphology, critical cleavage patterns and morphokinetics can only be observed with time-lapse technology.
World's leading time-lapse systems
How to observe embryos regularly while being careful not to stress them? The answer is time-lapse technology, which provides continuous observation in an undisturbed culture. Vitrolife has pioneered the development of time-lapse for use in IVF. We have more than 15 years of experience in developing hardware and software to improve embryo culture and evaluation. Thanks to our dedicated team of scientists, engineers, and education and support staff, you can feel confident partnering with us.

Documented improved embryo development
Numerous studies document an improvement in quantity and quality of embryos cultured in our time-lapse systems. This may lead to an improved clinical outcome.1,2,3,4,5,6,7

Optimise workflow to distribute daily workload
Our time-lapse systems reduce workload by providing flexibility for timing of evaluation steps.

Optimise use of clinical resources
Less time used on QC checks, extremely low gas consumption and reduced weekend work hours for evaluation checks.

Improved basis for embryo evaluation
We are at the forefront of providing software tools to help medical professionals prioritise embryos for transfer and cryopreservation.

Better patient communication
Update patients on the progress of embryo development without disturbing embryos. Full videos of embryo devleopment to explain treatment results to patients.

Better clinic communication and education
Easy platform to discuss cases which require further review, and for training new embryologists.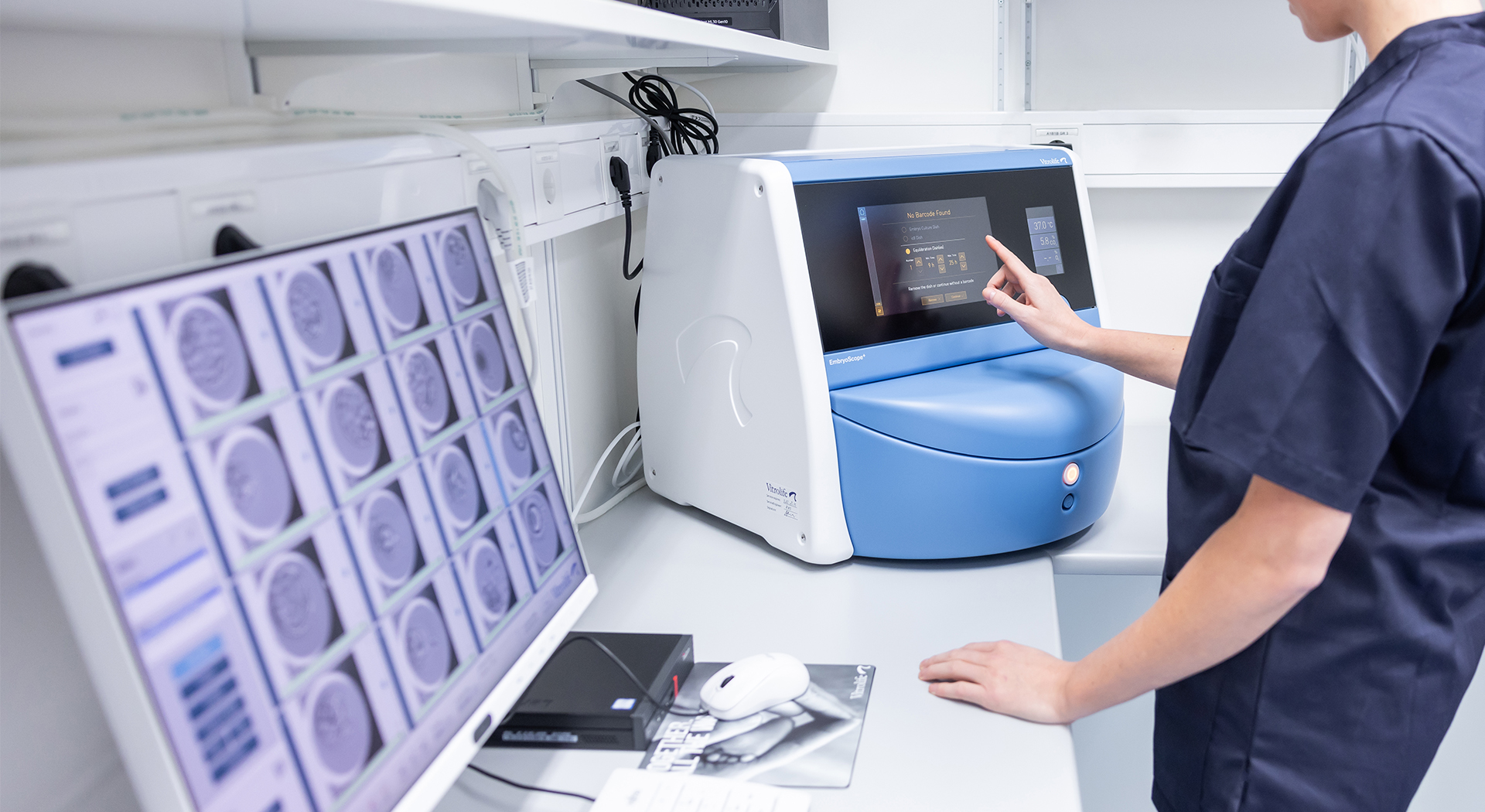 A complete solution with the world's leading time-lapse systems
Vitrolife has everything your clinic needs to maximise time-lapse culture and evaluation. Whether you want to implement and enjoy the benefits of an integrated time-lapse system for 8, 15 or 24 patients or complement your current set-up with more time-lapse incubation capacity.
Advanced embryo evaluation interface
Data from multiple incubators is centralised on a server and accessed via EmbryoViewer workstations. Advanced embryo analysis software tools allow direct comparison of all of a patient's embryos, both fresh and frozen, in a single interface.
EmbryoViewer facilitates better opportunities for communication, consultation and education.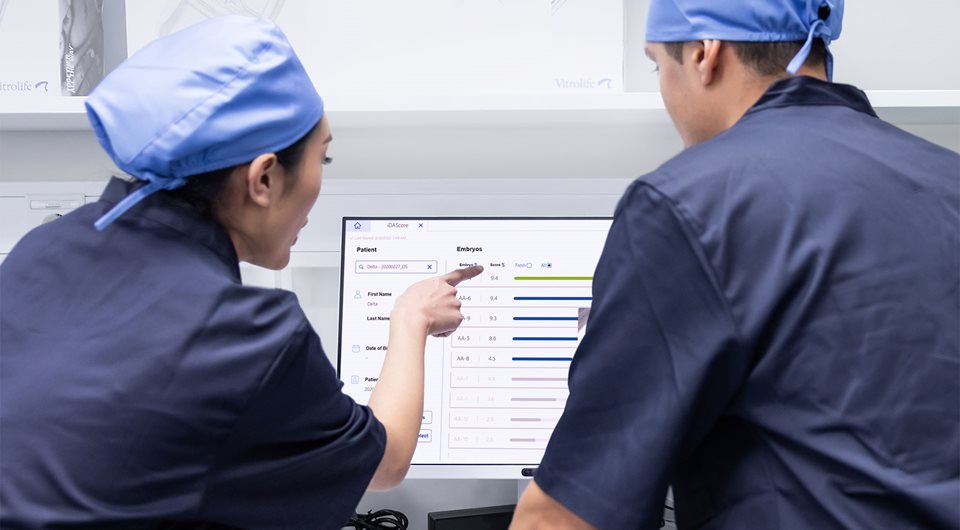 Improved basis for embryo evaluation

Guided Annotation, developed using AI, streamlines the annotation process and ensures that necessary data is collected. This works hand in hand with our KIDScore decision support tools to rank embryos and provide scores that reflect implantation likelihood. Both systems have been validated in numerous published studies.8,9,10
iDAScore: based on AI

Traditional embryo evaluation methods are prone to subjectivity and inconsistency. iDAScore was developed using AI, and provides an objective ranking based on the likelihood of implantation of each embryo at the touch of a button. iDAScore has been validated as a reliable and objective embryo assessment tool for embryo assessment.11,12 iDAScore can be integrated directly with our time-lapse systems.
Setting up time-lapse system solutions for your lab
Maximise success every step of the way
We provide what you need to secure improved results throughout the IVF journey.
References
1. Ueno et al. (2019) Reprod.Biol. 19(2) 139-144.
2. Nicoliela et al. (2019) Fertil.Steril.112(3)S1 e125-e126.
3. Barberet et al. (2018) Fertil.Steril. 109(2), 302–309.
4. Sciorio et al. (2018) JARG 35(3) 515-522.
5. Alheloua (2018) Reprod.Biol. 18(1)40-45.
6. Cimadomo et al. (2018) JARG 35(7) 1329-1338. 7. Pribenszky et al: Reprod Biomed Online (2017) 35(5): 511-520.
8. Bori et al. (2022) Hum.Reprod. 37(6) 1148.
9. Tartia et al. (2022) RBMonline https://doi.org/10.1016/j.rbmo.2022.03.019.
10. Kato et al. (2021) Reprod.Biol. Endocrinol. 19, Article number: 98.
11. Ueno et al. (2021) Fertil Steril 116(4) 1172-1180.
12. Berntsen et al. PLoS One 17(2) e0262661.