Making time-lapse a standard of care
Improving embryo evaluation
See what you've been missing. Achieve improved selection, or de-selection, of embryos by a combination of discovering both morphological and morphokinetic parameters. Important parameters such as the dynamic morphology, critical cleavage patterns and morphokinetics can only be observed with time-lapse technology.
Make the best choice
The desire to observe embryos regularly in order to make accurate assessments, while minimising disturbance to avoid stressing them, has been a long-standing dilemma. Time-lapse technology solves this problem by giving you continuous observation in an undisturbed culture.
Once taken, acquired images can be played as a film that can be analysed at the clinic and remotely. Without time-lapse, embryos must be taken out of the incubator to be assessed, exposing them to unnecessary stress and fluctuations.
The use of time-lapse significantly improves live birth rates and reduced early pregnancy loss rates
In a recent meta-analysis, eligible randomised controlled trials, which compare culture and evaluation using time-lapse systems with traditional embryo incubation and evaluation, were analysed to assess the effect of time-lapse.1
1 Pribenszky et al: Reprod Biomed Online (2017) 35(5): 511-520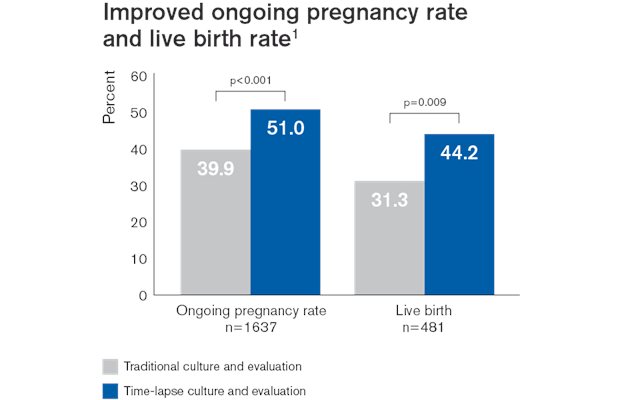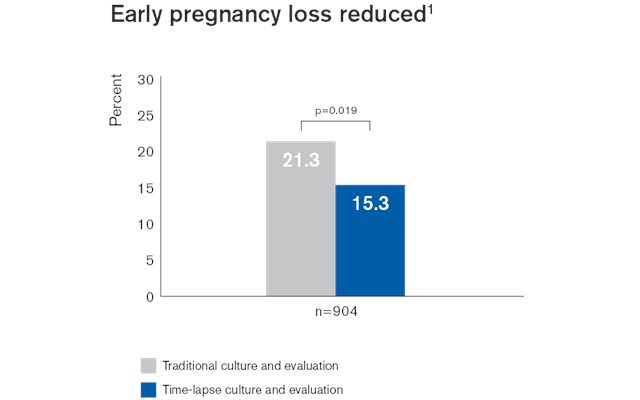 Recently, the meta-analysis has been updated to include subsequently published randomised controlled studies in which time-lapse was used as a full system and live birth data was reported. This new meta-analysis strengthen the evidence of increased live births with the use of time-lapse systems on an intention to treat basis (n=1945, OR: 1.56, CI: 1.30-1.88, p<0.001)2
Importantly, the early pregnancy loss rate was significantly reduced with the application of time-lapse technology (relative reduction: 28%).
2 Pribenszky et al: Reprod Biomed Online (2018) 36(3): 290-292
Add intelligence with Guided Annotation
Guided Annotation* is an added, optional tool in the EmbryoViewer software designed to provide a simplified annotation workflow. Based on artificial intelligence, Guided Annotation provides a perfect balance of control, accuracy and efficiency – ensuring fast, precise and consistent analysis of embryo development based on your needs for information before embryo selection.
Learn more about Guided Annotation
Ensure consistent evaluation of embryos with Guided Annotation
With the extensive amount of image information acquired by the EmbryoScope time-lapse system, every stage of development of each embryo can be observed. Guided Annotation ensures that you collect exactly the amount and type of embryo development information that is necessary for you to evaluate which embryos are most suitable for transfer and/or freezing.
By implementing intelligent software tools and artificial intelligence, Guided Annotation makes embryo annotation fast, efficient and precise and allows you to have complete control of the level of automatisation. A confidence estimate allows you to automate annotations that have a high confidence level and prioritise validation of annotations with low confidence.
Which time-lapse system is right for you?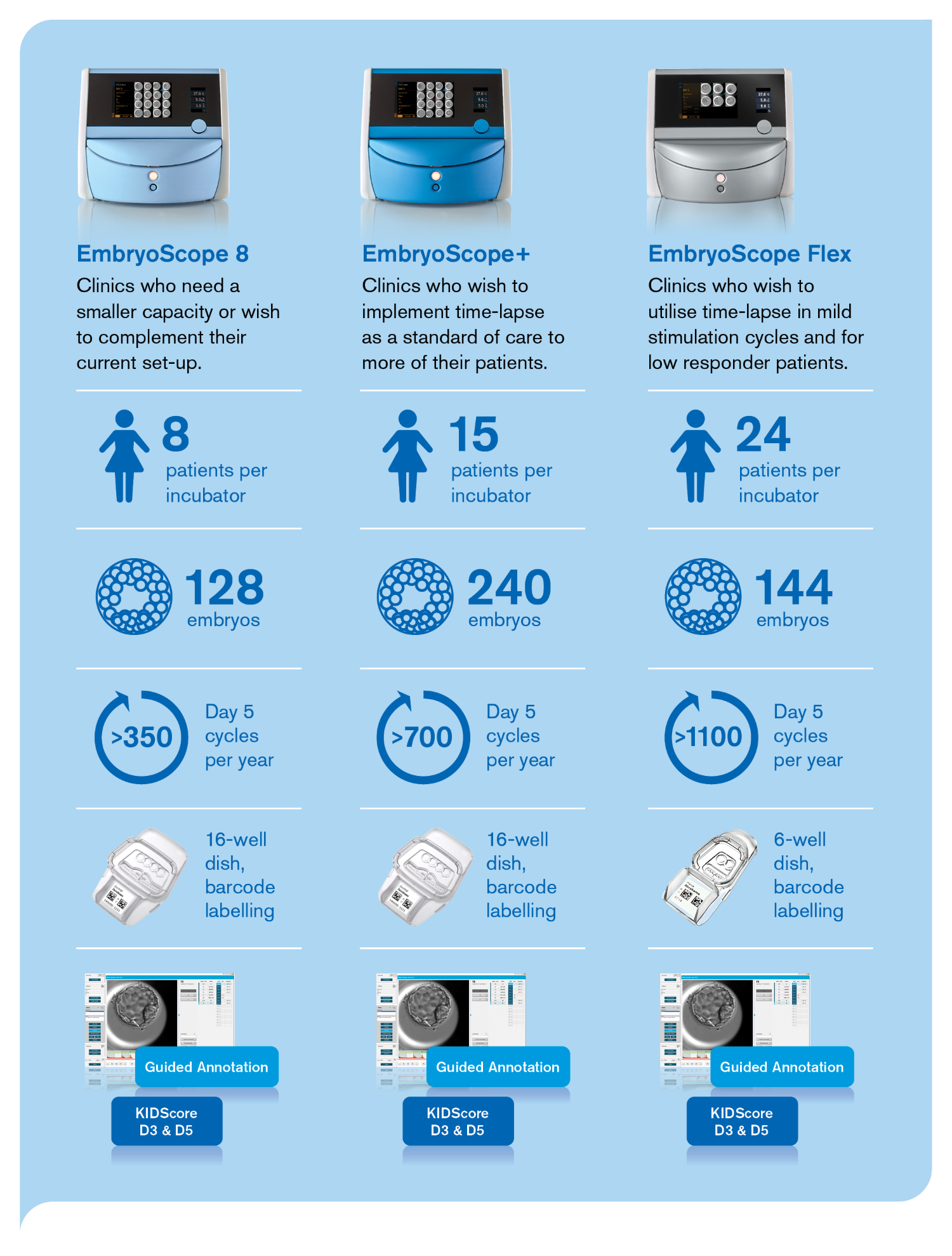 MAXIMISE SUCCESS EVERY STEP OF THE WAY
We provide what you need to secure improved results throughout the IVF journey.