Vitrolife Academy
Vitrolife Academy provides global clinical support to IVF clinics. Find educational material and information about our workshops here.
About the Academy
The Academy emphasises the complete product and procedural solutions provided by Vitrolife to IVF clinics to increase efficiency and improve clinical outcome. Vitrolife Academy focuses on providing workshops, education and clinical support to our customers and we strive to help IVF labs to work in the most optimal way.
Together with our customers and partners we all work to achieve the same goal – to help couples fulfil the dream of having a healthy baby.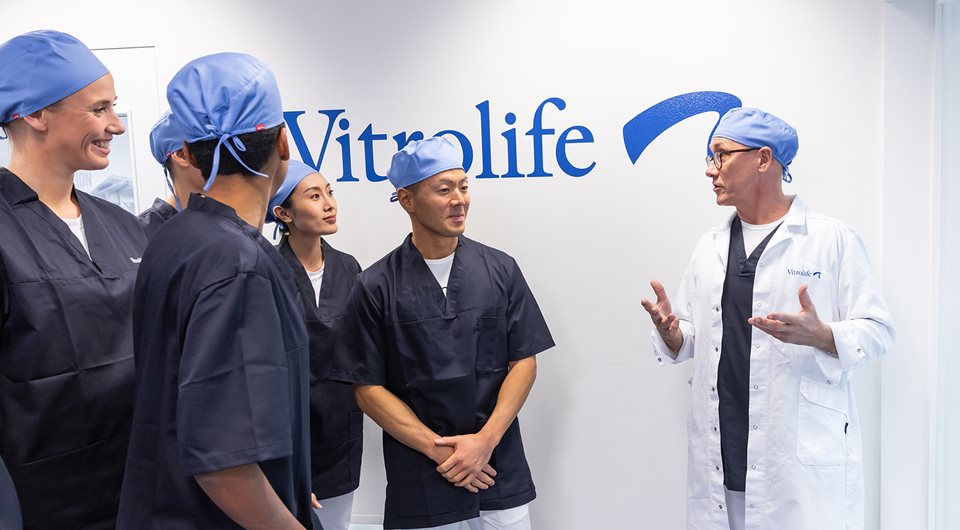 Advancing clinical excellence together
Products must be adapted to fit the unique needs and realities of your laboratory and clinic. While the Vitrolife product portfolio is designed for comprehensive utility, there may be times when customisation is beneficial. Peer discussions often offer valuable insights. This is where the Vitrolife Academy steps in - a global network of Vitrolife IVF specialists dedicated to providing clinical support to IVF clinics. The Academy emphasises the holistic product and procedural solutions that Vitrolife offers, with the goal of enhancing efficiency and improving clinical outcomes.
Find clinical support