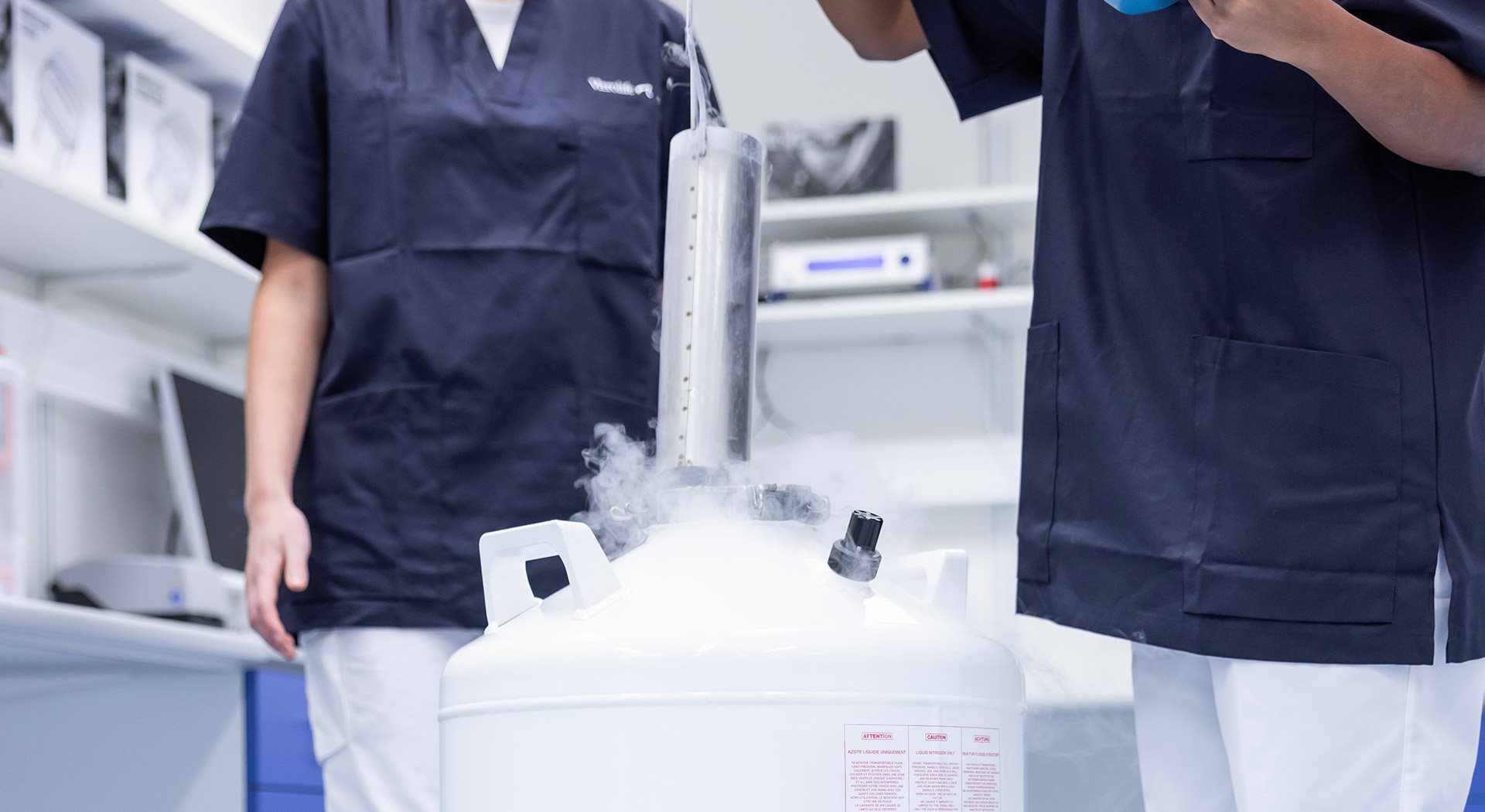 Maximise cryosurvival and secure workflows
Vitrification
To be successful with vitrification and exert minimal effect on cell viability, a balance between cryoprotectant concentration, cooling and warming rates as well as volume is necessary.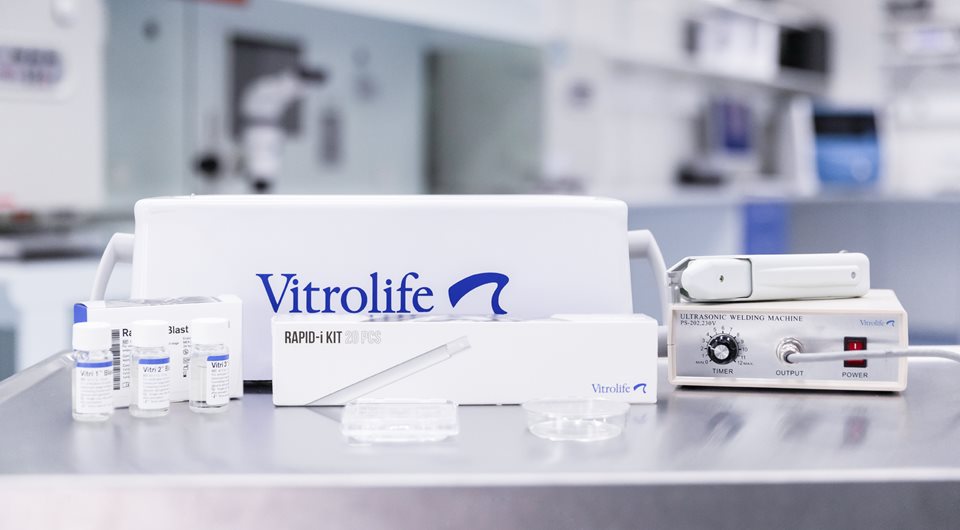 Working together for you
Vitrification has become the cryopreservation method of choice due to the excellent outcomes. Vitrification, however, is time demanding and requires meticulous handling. Thus, the users are asking for a streamlined workflow and for a consistent and efficient procedure. With an increasing number of cryo cycles, the practical aspects of the method are more important than ever.
Our solutions puts you in control. The method, media, device and accessories are all you need to simplify your workflow – from vitrification and storage to warming of oocytes as well as embryos.
.
Smooth workflow
Standardised protocols The Rapid-i Vitrification System includes straightforward protocols with standardised volumes to ensure stable conditions. Simply move the oocytes or embryos between wells in a few short and defined steps.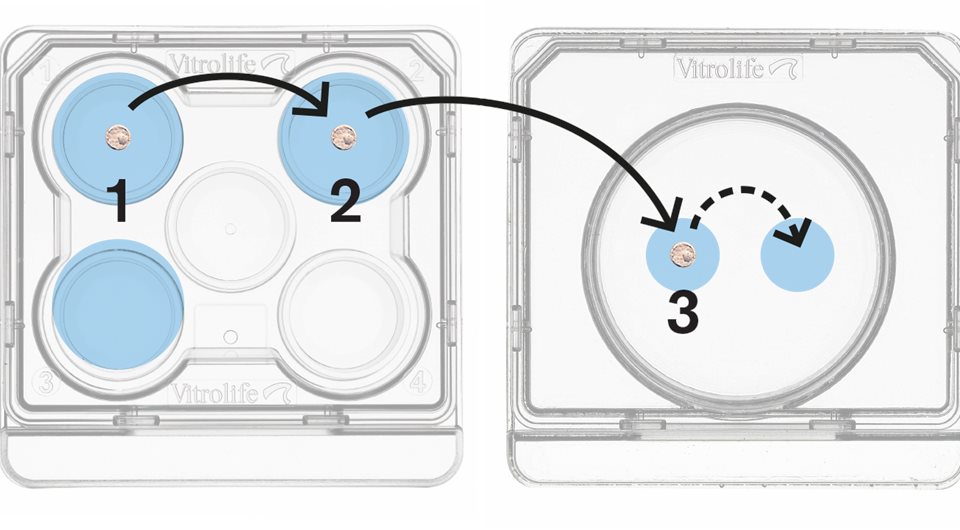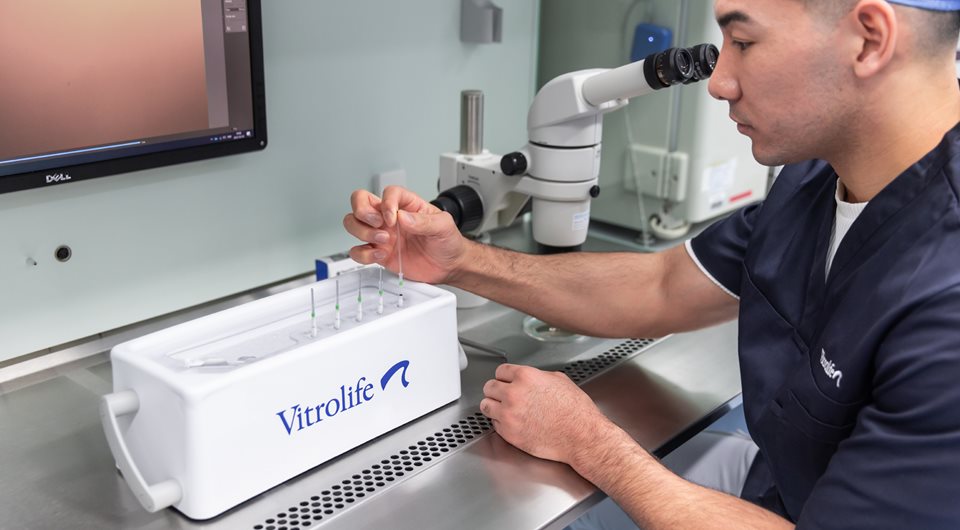 Reduce stress
Vitrify, seal and store without stress. After loading, the Rapid-i is placed into the pre-cooled RapidStraw. The air inside the straw is super-cooled by the surrounding liquid nitrogen, allowing vitrification to occur instantly. The RapidStraw is ultrasonically sealed after vitrification, which makes it easier for the operator to perform the critical dehydration steps within the time frames.

Vitrify with confidence
Rapid-i™ is a unique vitrification device. After loading of the embryos onto the Rapid-i, the device is inserted into a pre-cooled RapidStraw™. The air inside the straw is super-cooled by the surrounding liquid nitrogen and the vitrification occurs instantly.
Sealing of the straw is performed after vitrification which makes it easier for the operator to perform the critical dehydration steps of vitrification within the important time frames. When the embryos are to be warmed, the RapidStraw is cut and the Rapid-i retrieved without any contact with surrounding materials, allowing for safe aseptic handling.
Media for every need
We provide media for vitrification and warming of all stages, from oocytes to blastocysts. Our vitrification media gives maximum support. It is based on the G-Series with amino acids and energy substrates that support embryo metabolism.
Both vitrification and warming are performed at physiological temperature (37°C). This helps to maintain the spindle integrity and viability of oocytes and embryos. Working at physiological temperatures shortens the vitrification time and minimises exposure to cryoprotectants and their potential toxic effects.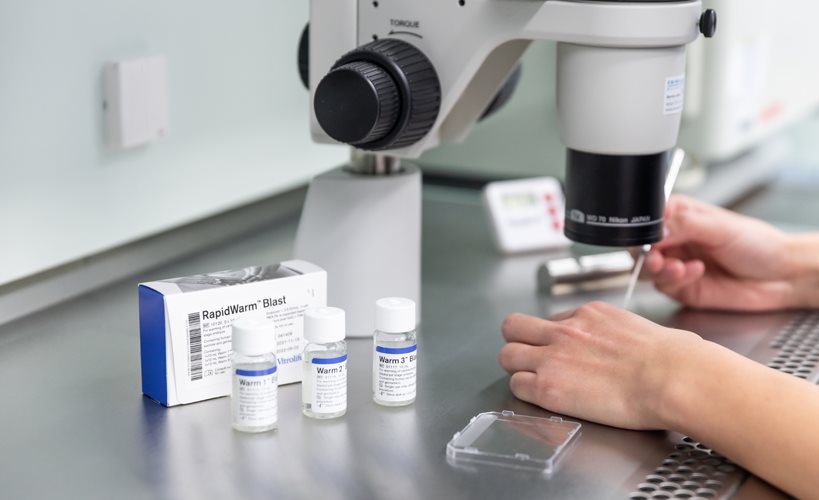 Proven success
Numerous publications show that Rapid-i Vitrification System provides excellent outcomes after vitrification of all stages, from oocytes to blastocysts. Independent published studies show that Rapid-i Vitrification System performs equally well as open vitrification systems and provides safe storage. 1,2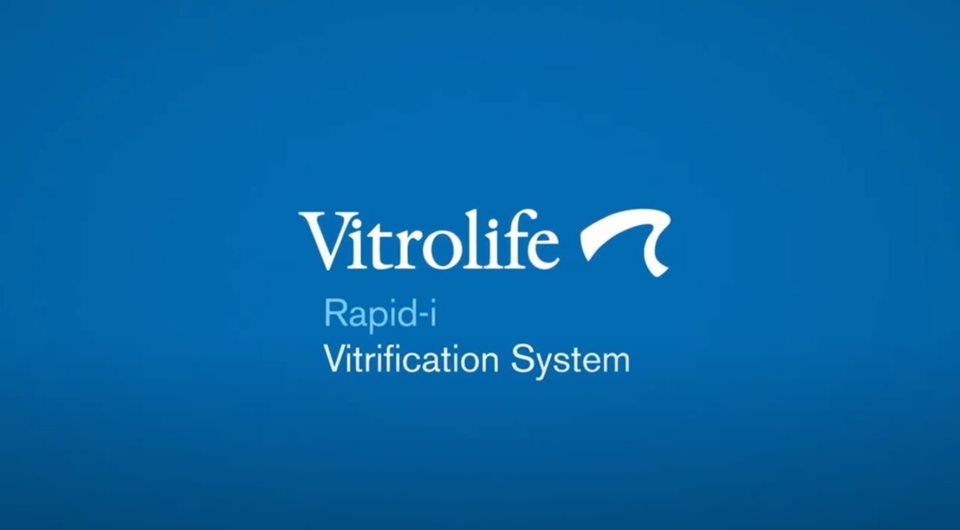 Work with convenience, speed and stability
Get to know the benefits of working with Rapid-i vitrification system in this short movie.
Maximise success every step of the way
We provide what you need to secure improved results throughout the IVF journey.
References
1. Desai NN, Goldberg JM, Austin C, Falcone T. The new Rapid-i carrier is an effective system for human embryo vitrification at both the blastocyst and cleavage stage. Reprod Biol Endocrinol. 2013 May 15;11:41.
2. Hashimoto S, Amo A, Hama S, Ohsumi K, Nakaoka Y, Morimoto Y. A closed system supports the developmental competence of human embryos after vitrification : Closed vitrification of human embryos. J Assist Reprod Genet. 2013 Mar;30(3):371-6.
3. Iwahata H, Hashimoto S, Inoue M, Inoue T, Ito K, Nakaoka Y, Suzuki N, Morimoto Y. Neonatal outcomes after the implantation of human embryos vitrified using a closed-system device. J Assist Reprod Genet. 2015 Apr;32(4):521-6.
4. Gook DA, Choo B, Bourne H, Lewis K, Edgar DH. Closed vitrification of human oocytes and blastocysts: outcomes from a series of clinical cases. J Assist Reprod Genet. 2016 Sep;33(9):1247-52.
5. Desai N, Ploskonka S, Goodman L, Attaran M, Goldberg JM, Austin C, Falcone T. Delayed blastulation, multinucleation, and expansion grade are independently associated with live-birth rates in frozen blastocyst transfer cycles. Fertil Steril. 2016 Nov;106(6):1370-1378.
6. Sciorio R, Thong KJ, Pickering SJ. Single blastocyst transfer (SET) and pregnancy outcome of day 5 and day 6 human blastocysts vitrified using a closed device. Cryobiology. 2018 Oct;84:40-45.
7. Sciorio R, Thong KJ, Pickering SJ. Increased pregnancy outcome after day 5 versus day 6 transfers of human vitrified-warmed blastocysts. Zygote. 2019 Oct;27(5):279-284.
8. Gunst J. et al, Data on file, 2019. Slow developing embryos undergoing compaction or cavitation on day 5 substantially contribute to live birth rates after single day 6 vitrified-warmed blastocyst transfer, P-135, 36th annual meeting of the Society for Human Reproduction and Embryology, 2020.
9. Balaban B, Isiklar A, Urman B, Gardner DK, Larman MG. Vitrification of human and mouse embryos using the Rapid-i. Fertil Steril. 2010 Sep;94(4): S115.
10. Pinasco M, Hickman T, Russell H, Rashiv B. Oocyte Vitrification Freeze/Thaw Survival Rates Using an Open Versus a Closed System. Fertil Steril. 2012 March;97(3):S18.
11. Machac S, Hubinka V, Larman M, Koudelka M. A novel method for human oocyte vitrification with a closed device using super-cooled air. Fertil Steril. 2013 Oct;100(3):S108.
12. Perez O, Tilley B, Navarrete G, Lay L, Little LM, Gada R, Chantilis S. Oocyte vitrification using a new vitrification medium and a new closed vitrification device. A sibling oocyte study. Fertil Steril. 2018 Sep;110(4):E179-E180.
13. Pujol A, Zamora MJ, Obradors A, Garcia D, Rodriguez A, Vassena R. Comparison of two different oocyte vitrification methods: a prospective, paired study on the same genetic background and stimulation protocol. Hum Reprod. 2019 Jun 4;34(6):989-997.
14. Vitrolife data-on-file 2022.