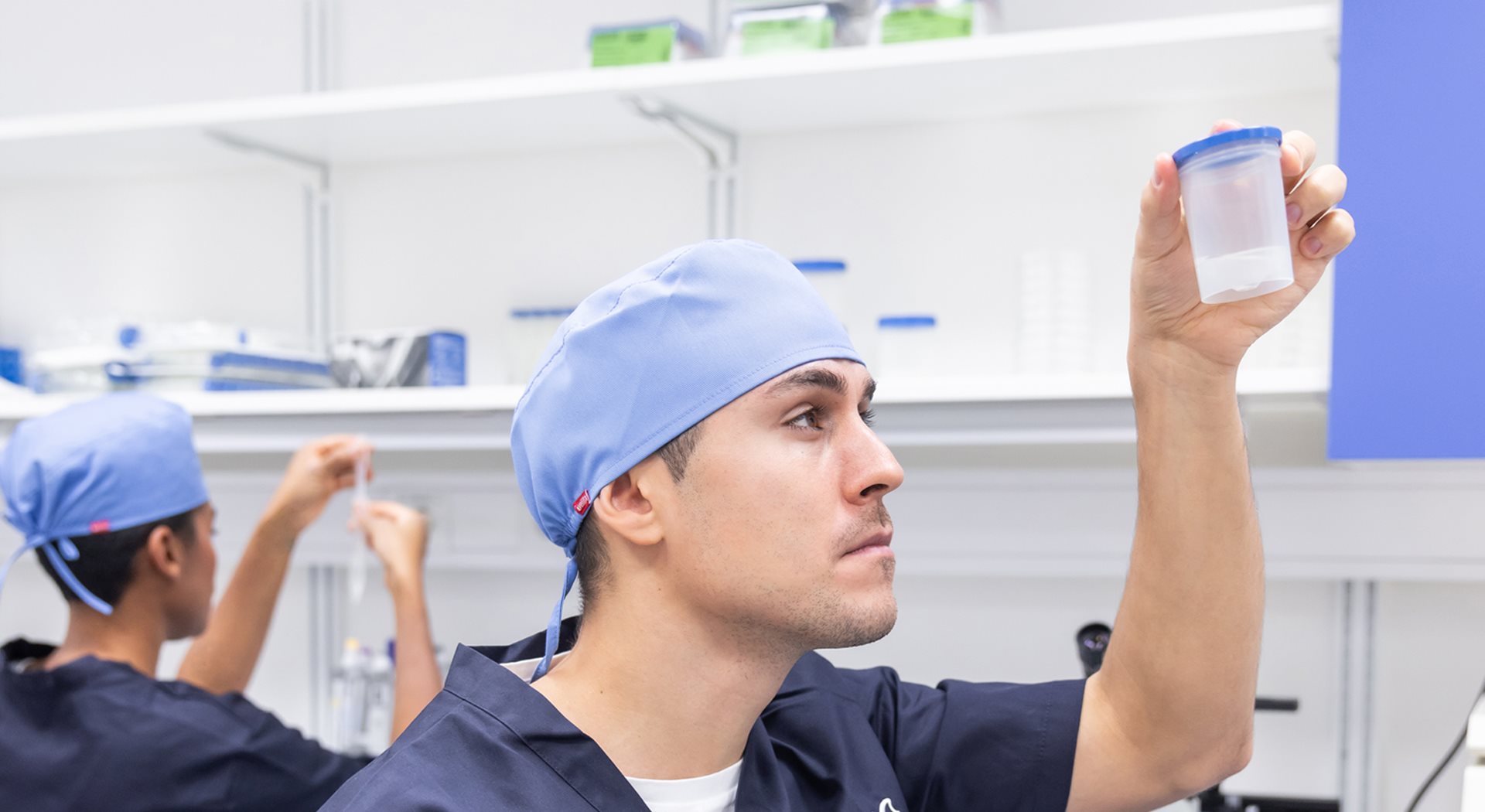 Select and support the most viable sperm
Improve your fertilisation rates
An optimal sperm preparation should result in a sufficient number of motile, morphologically normal spermatozoa with maintained viability. Vitrolife offers solutions to all the challenges of sperm preparation the embryologist meets. All the way from diagnosis to cryopreservation, all aiming to support the selection of high quality spermatozoa.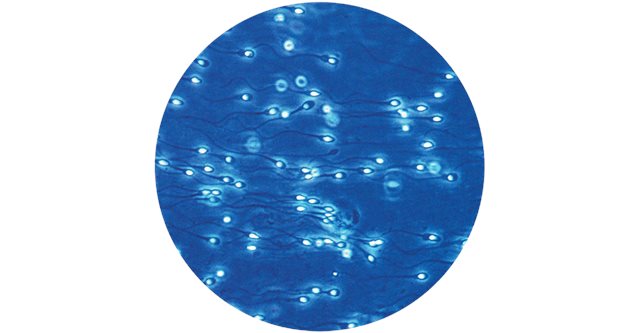 Efficient separation for increased progressive motility
High quality sperm show progressive motility which in clinical studies has been shown to correlate to pregnancy rates.1,2,3
SpermGrad™ is designed to support a successful treatment by an increased number of motile spermatozoa after preparation. This makes SpermGrad the gradient of choice during IVF treatment.
References: 1. Jouannet P et al. Internation Journal of Andrology, 11:379-394, 1998. 2. Larsen L et al. Human Reproduction, 15:1562-1567, 2000. 3. Zinman MJ et al. Journal of Andrology, 21:145-153, 2000.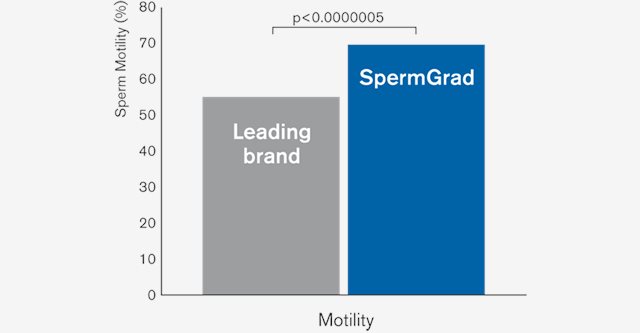 Proven performance
A clinical evaluation shows an increased number of motile spermatozoa after preparation with the use of SpermGrad. Spermatozoa separated using SpermGrad give a higher proportion of progressively motile sperm in the sample, compared to a leading brand4. This is why SpermGrad facilitates a better separation where a larger proportion of dead and degenerating spermatozoa have been removed.
4. Meintjes M. Frisco Institute for Reproductive Medicine. Data on file, 2012.
Select better sperm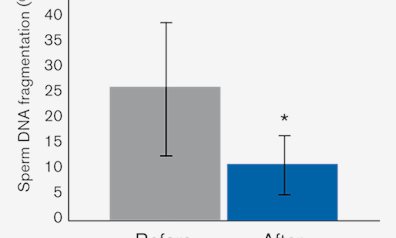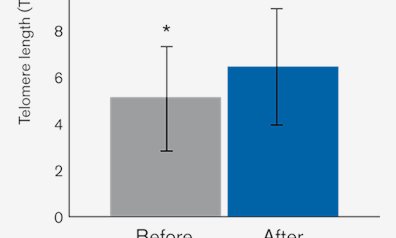 Sperm preparation with SpermGrad shows a positive effect on both average telomere length, sperm motility and DNA fragmentation removed.
Figure 1. The mean motile sperm rates, sperm DNA fragmentation rates, and average telomere length in raw semen and after processing by DGC using SpermGrad™. p<0.01 REF 1. Yang Q. et al. Processing of semen by density gradient selects spermatozoa with longer telomeres for assisted reproduction techniques. Reproductive BioMedicine Online (2015) 31, 44-50. 2. Yang Q., et al. Sperm telomere length is positively associated with the quality of early embryonic development. Human Reproduction (2015), 30 (8), 1876-1881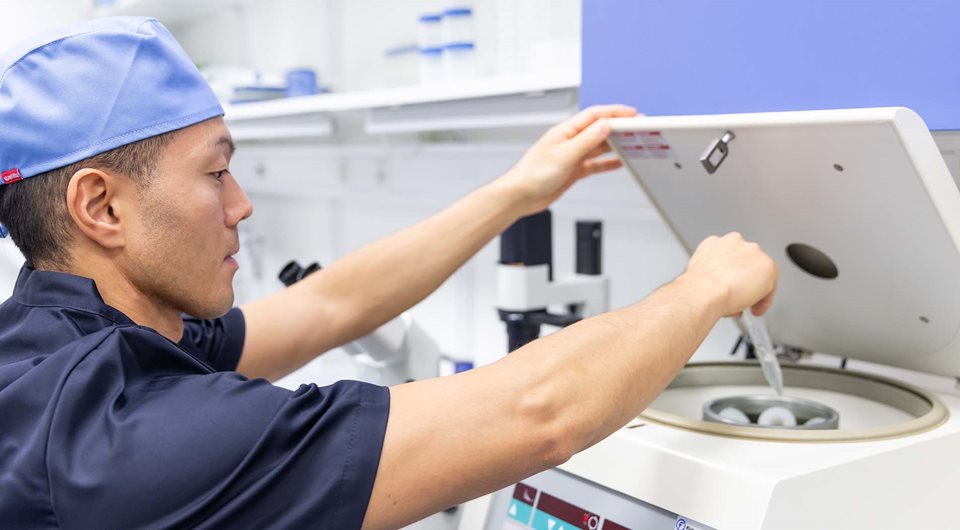 Focus on quality - density controlled
The density of the gradient determines the result of the separation. One of the many quality tests performed on SpermGrad is density control on every finished LOT, which guarantees consistent product performance.
Medium optimised for fertilisation and maintaining gamete functionality
G-IVF™ PLUS is part of the G-Series™ and is a medium optimised for fertilisation and maintaining gamete functionality. G-IVF PLUS contains all the carbohydrates and amino acids necessary for the sperm and oocyte to obtain high fertilisation rates.
Let the oocyte and sperm begin their journey with the G-Series in G-IVF PLUS. The same medium can be used for all sperm preparation procedures including dilution of gradient solutions, washing, sperm counts, swim-up procedures and final dilution of the sperm fraction for fertilisation.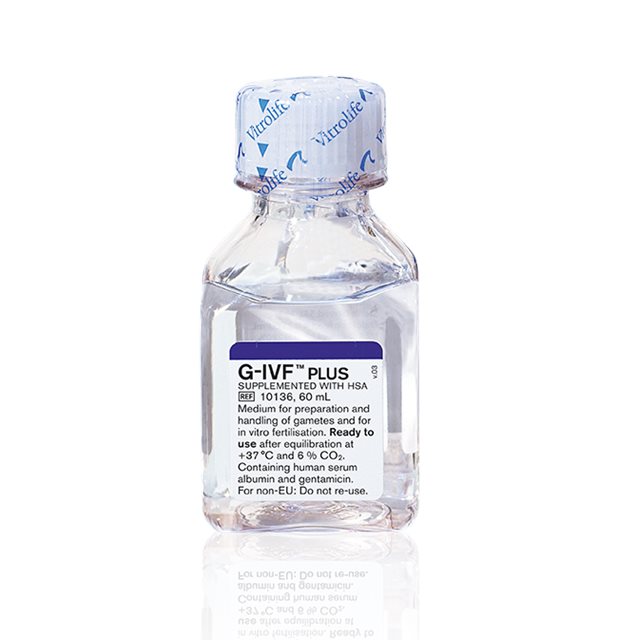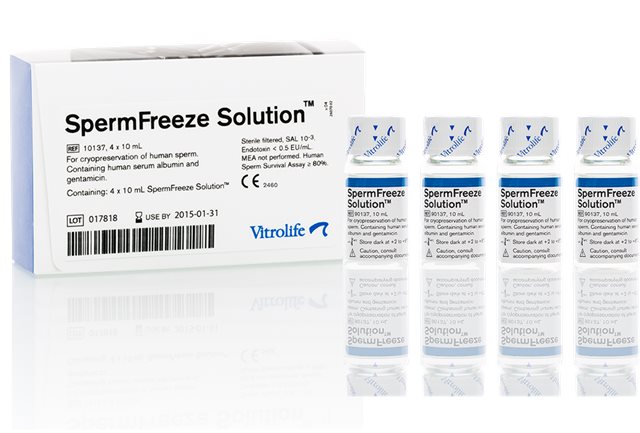 Cryopreservation – Enabling high survival combined with a maintained DNA integrity
Maximise sperm survival, maintain DNA integrity and function after cryopreservation with SpermFreeze Solution™. It contains glycerol as a cryoprotectant and defined fatty acids, such as cholesterol for maintained sperm function after freezing and thawing.
SpermFreeze Solution has been tested for effects on DNA integrity and is clinically proven to achieve fertilisation not only after ICSI but also when conventional IVF is used as the fertilisation method.
Choose the appropriate treatment based on an accurate assessment
It is important to be able to correctly assess the semen sample for quality, motility, and the number of available spermatozoa for the IVF treatment so that the correct fertilisation method can be used. Using the disposable MicroCell you will lower the risk of contamination and need no extra time for cleaning and drying. Two or four assessments can be made on each MicroCell.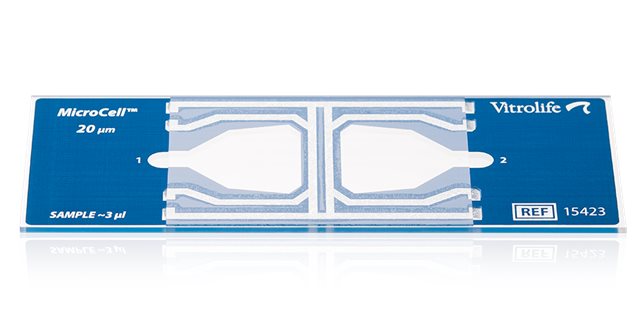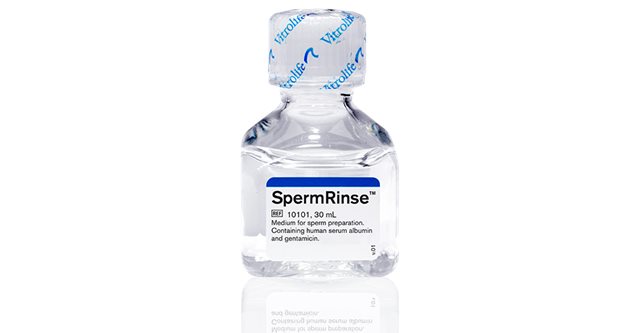 Secure an optimal semen preparation
Support the selection of spermatozoa with the best potential for successful fertilisation. The swim-up migration technique is a simple preparation method commonly used for normal semen samples. SpermRinse™ is a HEPES buffered medium for sperm preparations. It contains the necessary carbohydrates and antibiotics for maintained sperm function.
Embryo and gamete-safe labware
Using quality controlled, non-toxic dishes, pipettes and tubes are always important through the different procedures. Insufficiently controlled plastic disposables can release components that are toxic to human reproductive cells. Vitrolife Labware is developed for improved embryo culture conditions and offers an extensively tested environment for the gametes and embryos through all steps of an IVF procedure.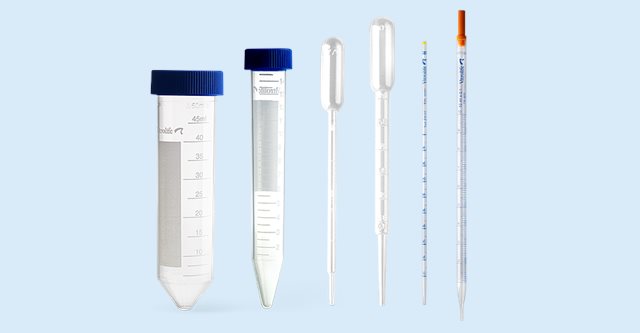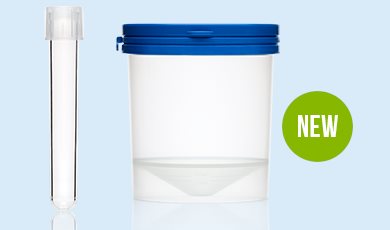 Sampling tube and collection container*
The sperm collection container has an oval shape and snap-on lid which enables easy and safe sampling. The 5 ml sample tube has a two-position cap enabling conditioning of media. Both are MEA and HSSA-tested. *Only for sale in US, India and Japan.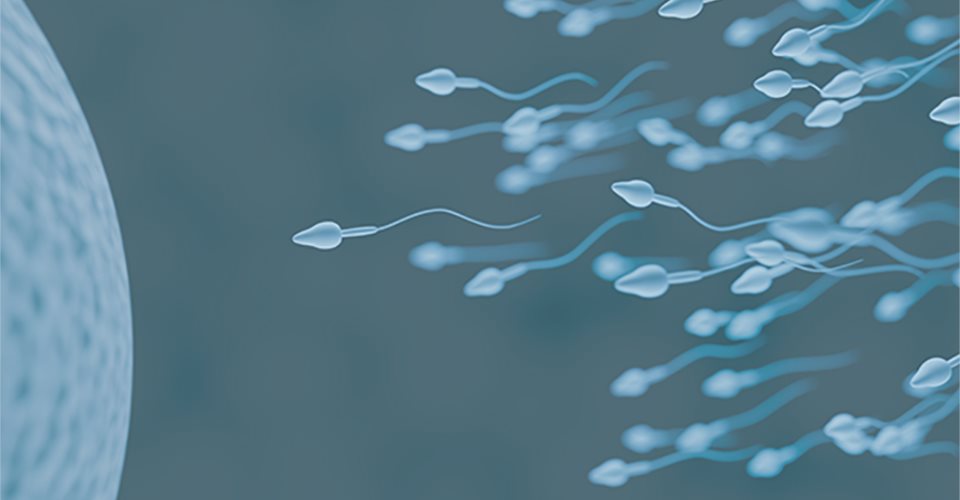 Good fertilisation rates require high quality sperm
Proper selection of sperm is key to good results. This blog post discusses different alternatives for sperm selection.


Read blog post
Maximise success every step of the way
We provide what you need to secure improved results throughout the IVF journey.